Do you offer discounts?
Updated 6 months ago
Through Subscriptions:

When you subscribe to select TWW mineral products (Classic, Espresso, Dark Roast) you can save up to 15% per order!
On Classic, Espresso, or Dark Roast Profile product page,
Select 'Subscribe and Save,'
Select your preferred 'Delivery Frequency' of 1, 2 or 3 months.
And 'Add to Cart'
You can pause, cancel or skip any delivery anytime you want.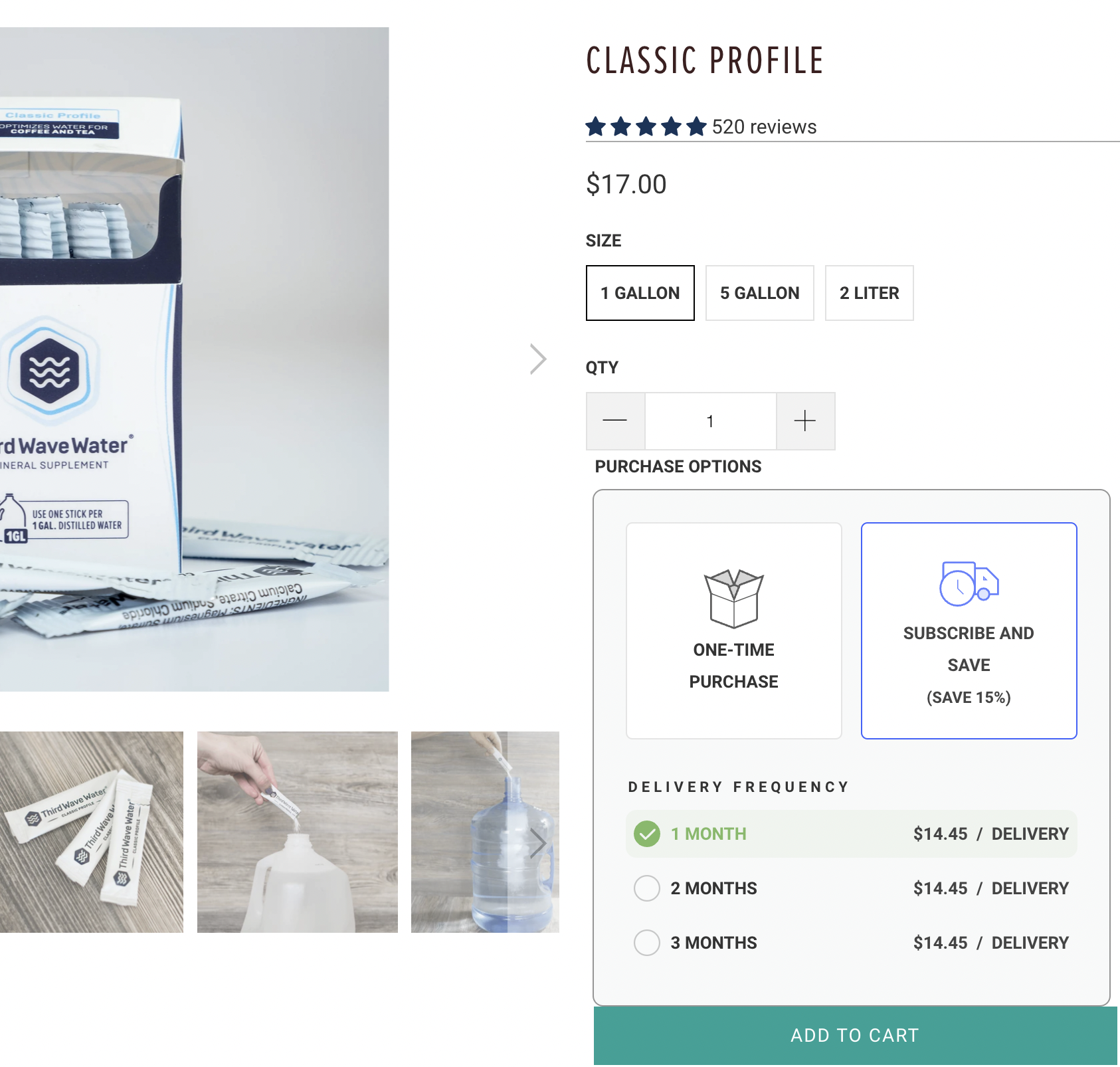 Through Our Email Newsletter:

If you sign up for our email newsletter, you'll get the latest updates on new products, upcoming events, and yes, sales!
To sign up for our newsletter, click the link below!
Was this article helpful?