Does TWW have a referral program?
Updated 6 months ago
Yes we do! It's simple to use as well. Once you share your referral code with your friends, they will receive a discount for purchasing with that code, and you will receive a discount on your next order after their purchase. See below for more details and screenshots.
How it Works:
1. After you make a purchase from thirdwavewater.com, you will receive an email to activate your new customer account (see image below). Click the link and activate it! *Note* If you already have an account, just log in!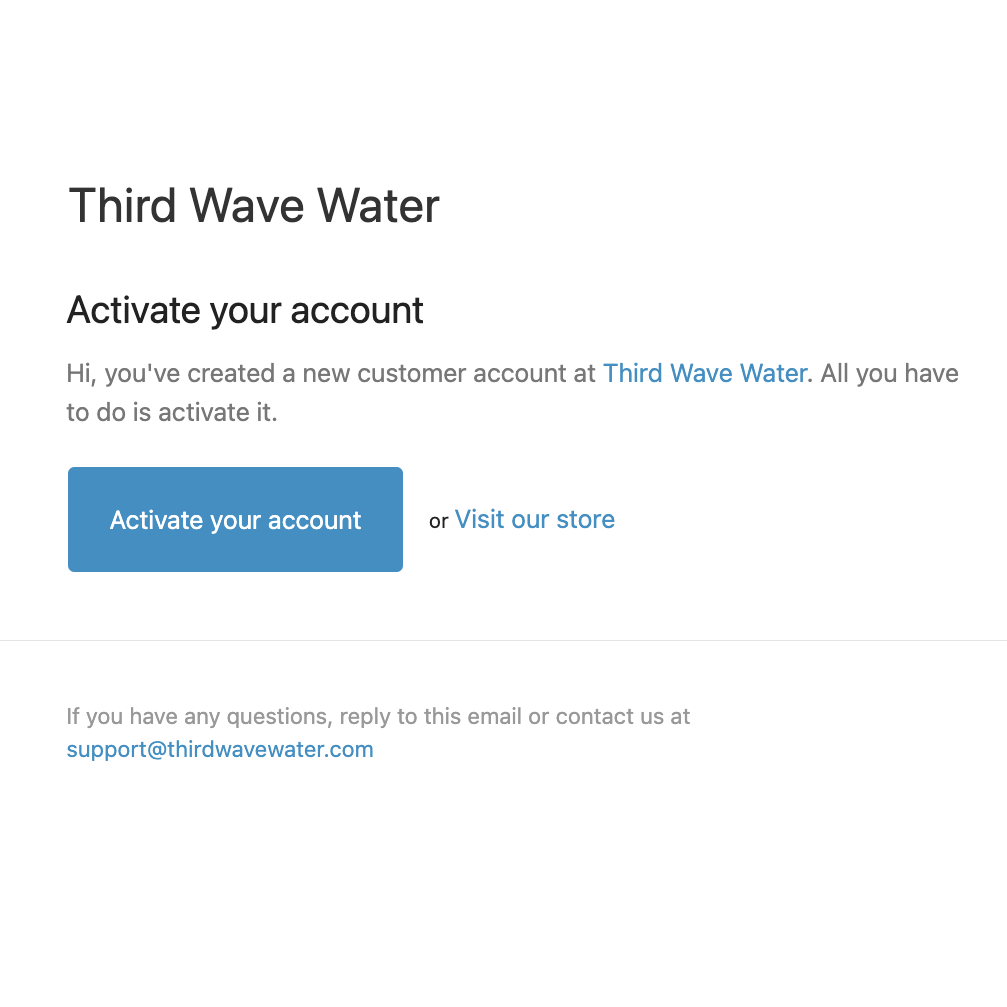 2. You should have also received an email offering you an "Exclusive Discount: $17 off for every friend you refer!" after your purchase (see image below). If you don't see it in your inbox, be sure to check your spam folder just in case. *Note* This is only sent after a purchase is completed.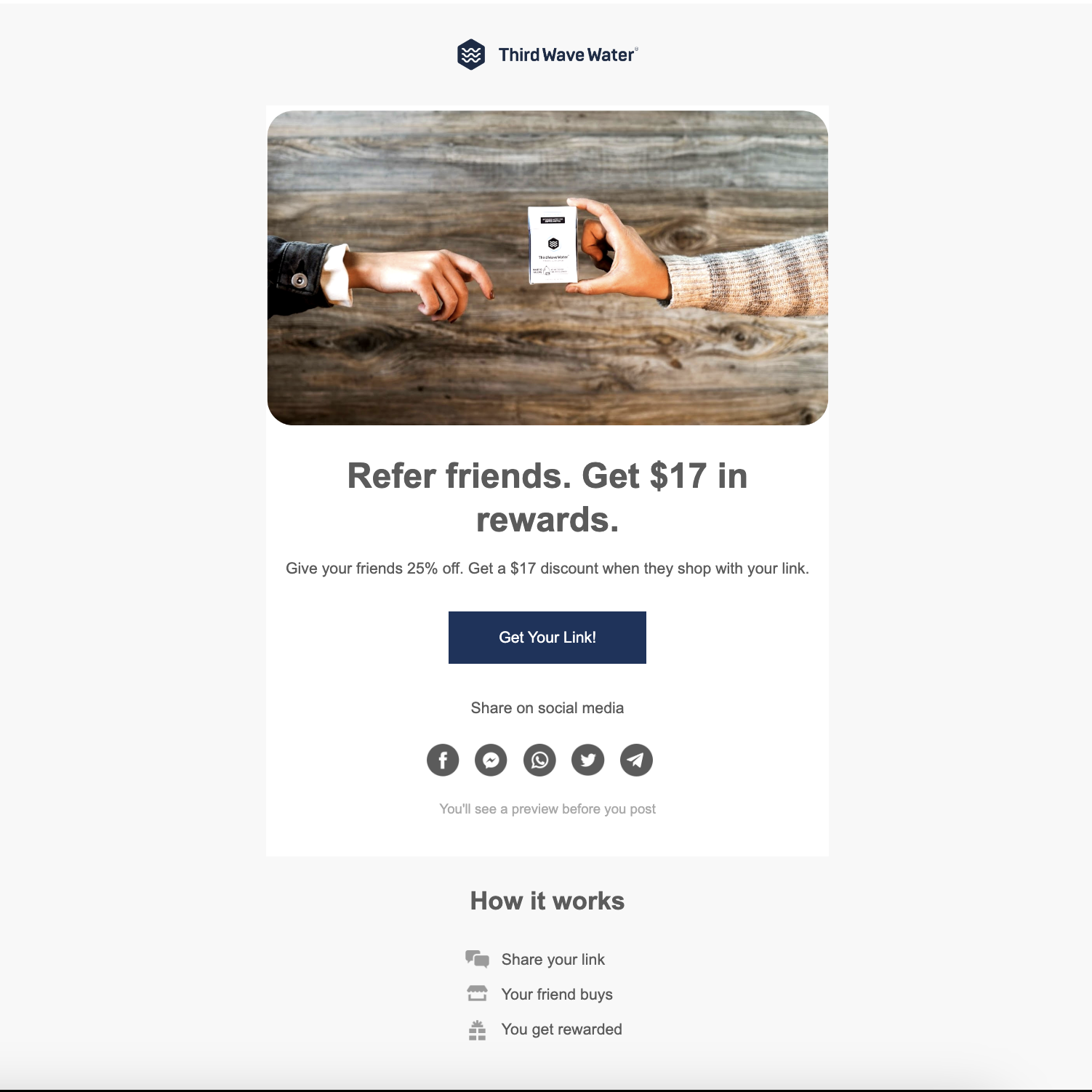 3. Once you click the button to "Get Your Link" you will be directed to the below page, where you will be able to share your unique referral link with your friends and family.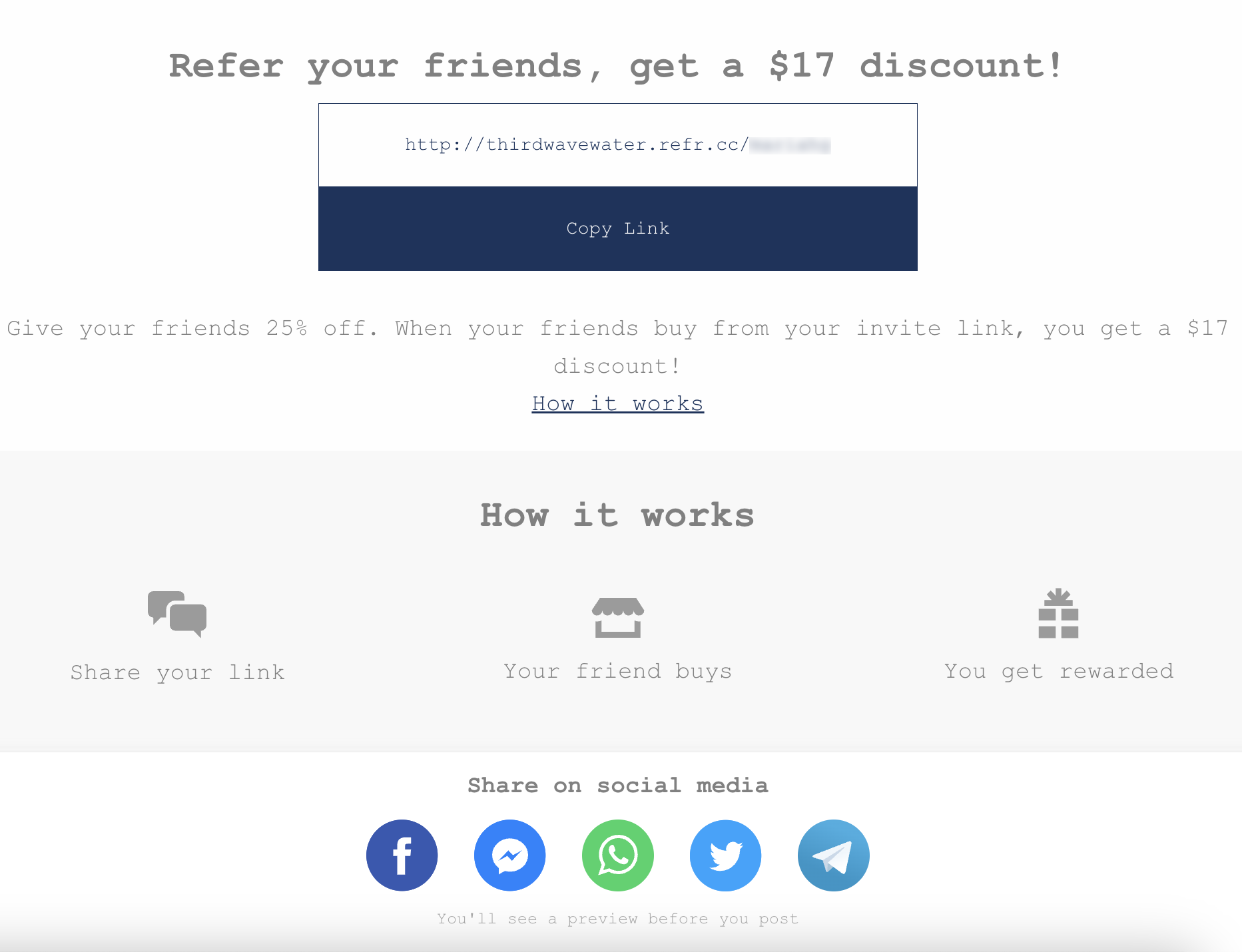 4. Once your friends and/or family make a purchase after following your referral link, they will receive 25% off of their purchase! After their purchase is verified to be from your unique code, you will receive an email with your $17 off coupon (see image below)!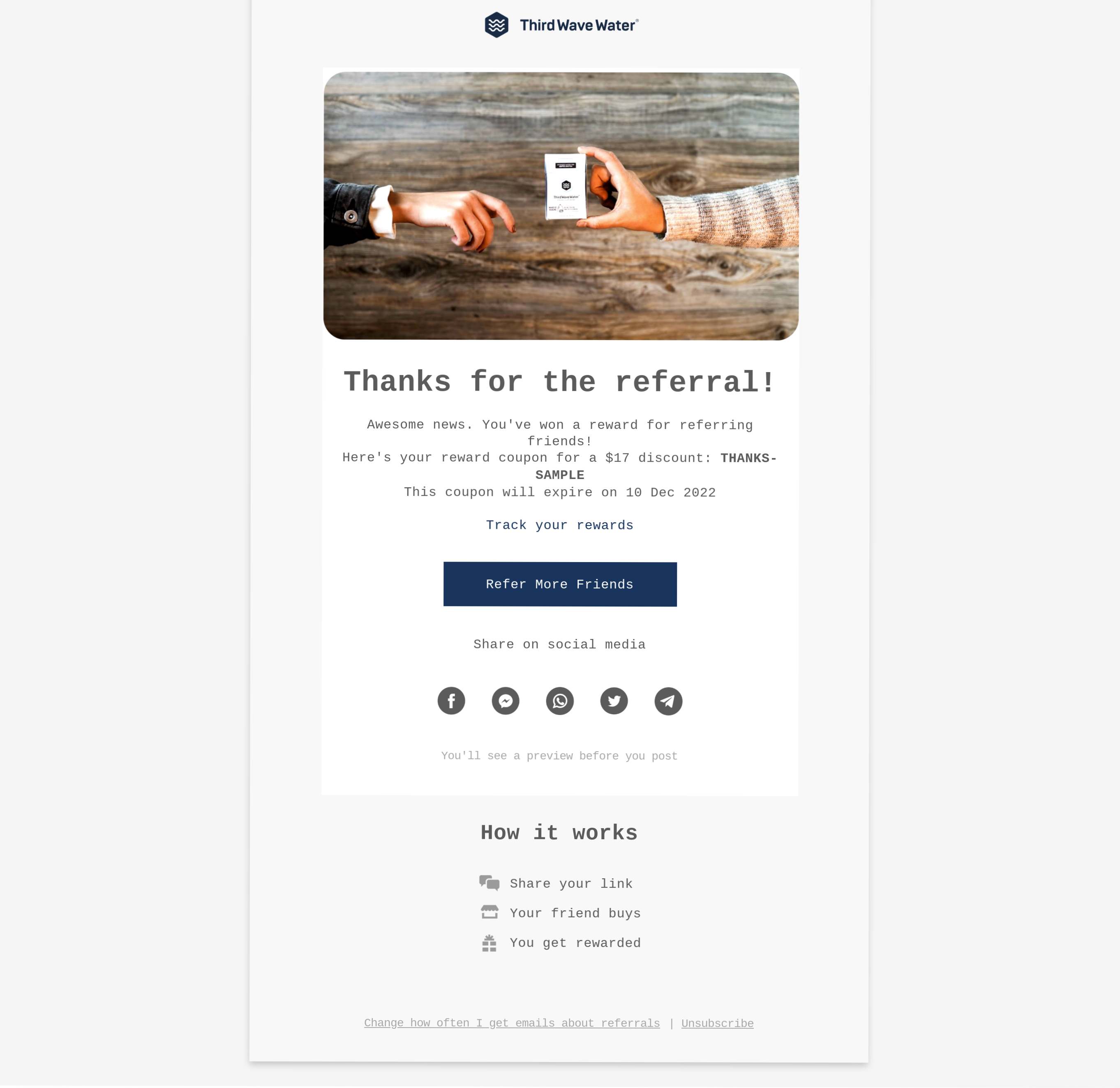 Was this article helpful?